Remember that one episode from The Big Bang Theory where Sheldon and Penny argue over the check engine light being on? The cheesecake factory waitress dismisses Sheldon's panic over the possibility of the engine exploding.
While the possibility of a car exploding is slim, it's not a reason to ignore the check engine light. Here are some of the reasons why the check engine light is on (and what OBD codes mean). PS: Auto shops offer free OBD readings, just visit one like Delta Sonic.
1. P0457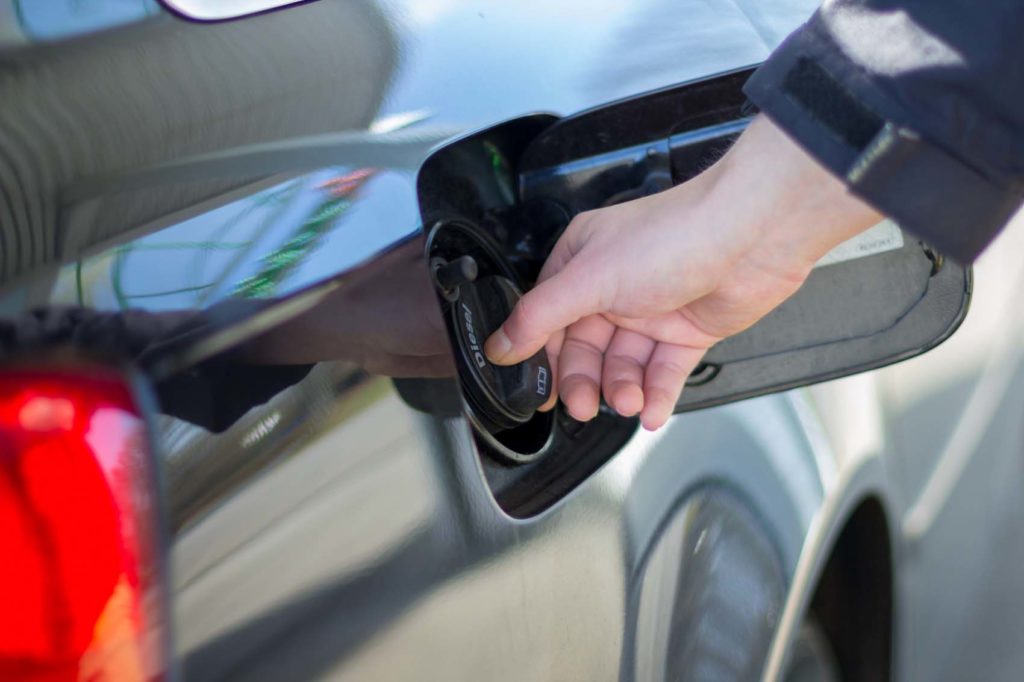 You forgot to close the gas cap. One of the most common reasons why your check engine light would be flashing is when you forget to put your gas cap on. This is a very common occurrence, and some people just plain forget that they have to close the gas cap after refueling.
If you've made recent visits to gas stations, you'll see this one quite often.
2. P0300
Probably one of the most annoying and head-scratching OBD-II codes out there. This could mean anything is broken – from a bad spark plug, a misfiring engine, or a malfunctioning piston.
Your best bet would be to visit an auto-shop and let the experts do further diagnostics. While owning an OBD reader will save you time, there are simply car problems that would need more advanced tools. Don't convince yourself you're a car expert, unless you want a chance of explosion, like what Sheldon says.
3. P0141
There's a Penny inside all of us who'd rather ignore the check engine light, especially when there's nothing wrong with the speed of the engine. A simple OBD reader can also confirm our biases, and if we find out that the malfunction isn't major, we tend to forget about it.
If you do get a P0141, it means the oxygen sensor is broken. Or at least parts of it. The oxygen sensor has a minor role, and its main function is to monitor heat real-time from the catalytic converter or the powertrain.The sensor being broken isn't a big deal, but any damage to two of these major parts will cause more than just a few bucks.
The general rule is that if an OBD-code is showing sensor problems, it's better to have it fixed asap to save yourself future costs. Don't leave it going on for too long as it becomes a major blindside.
4. P0420
While the P0141 indicates a problem with the oxygen sensor, a P0420 points directly to an issue related to the catalytic converter. Most of the time, the catalytic converter may need replacement, but it could also be other things.
It could be that the oxygen sensor is misreading information from the catalytic converter, and is then read by the engine's OBD as a problem related to the converter itself.
Regardless of whether it's directly or indirectly the catalytic converter, it never hurts to check what's wrong with the part.
5. P00B7
When the coolant isn't doing a good job of keeping things below a certain temperature, you might get this code. Most of the time it could mean the car is running low on coolants, or if that's not the case, the reader (or thermostat, specifically) is damaged.
Check that coolant isn't leaking and that the gasket is in tip-top shape. If not, it's time to replace it, especially when the car has been around for a while.
Disclaimer:
While we do our best to provide you information about car maintenance, we want to make it clear that this information is only representative of what OBD-II codes generally mean. A specific OBD-II code contains information about what the problem might be coming from, not what the actual problem is.
An automobile has interconnected car parts, and even if all of these parts have their own diagnostic systems, one part not in sync with others will cause the check engine light to be on.
It's generally advisable to do further research on automobile-related topics to be able to interpret the codes correctly. If you don't have the time to, just drive by your closest auto shop and let the experts do it for you.